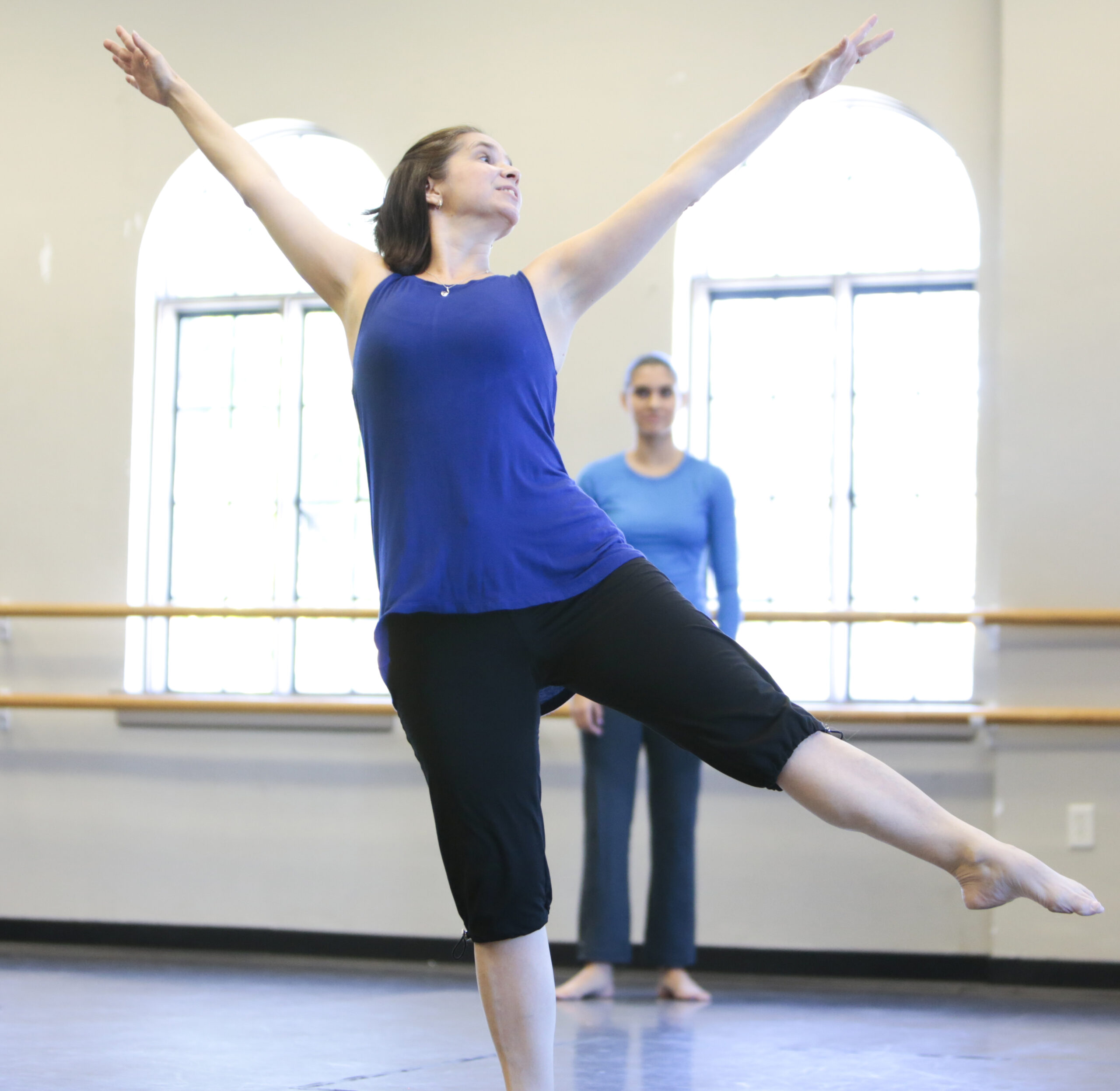 The mantras celebrated in my classes are:
Dance is fun and something to look forward to doing each day.
Dance is challenging and requires patience, discipline and endurance.
Dance is a limitless art form.
Dance is universal.
In my technique classes, students gain an in-depth knowledge of modern dance through a series of movement exercises that build on strengthening the body's core, alignment, gravity, mobility, and articulation. The comprehensive and anatomically based class prepares the dancer's body for a variety of movement styles, as well as providing a deeper personal consciousness and engagement within the movement. The warm-up progresses through a series of exercises in which dancers use skeletal and muscular motions to gain fluidity, stability, and clarity of technique. The dance vocabulary is threaded throughout the structure of the class and creates a platform to discover nuances in musicality, dynamics, and space. Students utilize the torso with spirals and curves, which expand into larger movement phrases across the floor. Students build on skills and findings from previous classes and are encouraged to take risks as they take the movement further. Performing movement phrases on different levels and with changes in facings provide students occasions to problem solve and work in groups. By understanding and applying dance skills and concepts to movement phrases, students can allow for new ideas to surface. Therefore, the concept of "Play" gives students the opportunity to find new information, explore their creative potential, and develop a higher level of awareness.
TEACHING SCHEDULE

HCC Dance Program
11:15 – 12:45 pm Modern Dance – Level 1 | Monday – Thursday
1:00 – 2:30 pm Modern Dance -Level 2,3,4 | Monday – Thursday
4:00 – 5:30 pm Either Composition, Improvisation or Music for Dance

Community Classes
Monday nights at 6:30 pm at HCC.
(Fall starts the Monday after labor day until December, Spring starts the Monday after MLK holiday)
Email me at [email protected] for other class possibilities.